Take The Plumbing Frustrations & Worries Out Of Your Remodel Or New Construction Project — Call On APCO's Experienced Plumbers
Is a remodel, renovation, or new build in your near future? It's easy to get caught up in the design side of things because that's the fun part — the part you'll see. But equally important is what's going on behind the scenes: the plumbing.
Make sure the plumbing is done right with efficiency and convenience in mind, by calling on APCO Plumbing's team of Master plumbers. Whether you're building a new home or office, or updating your existing one, we have the knowledge and resources to help from start to finish.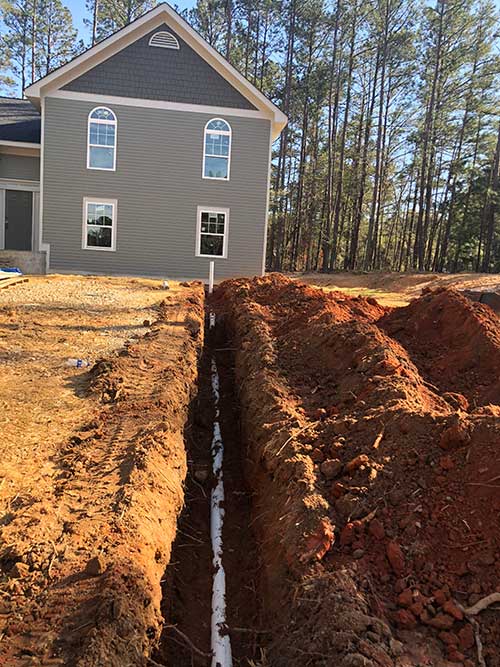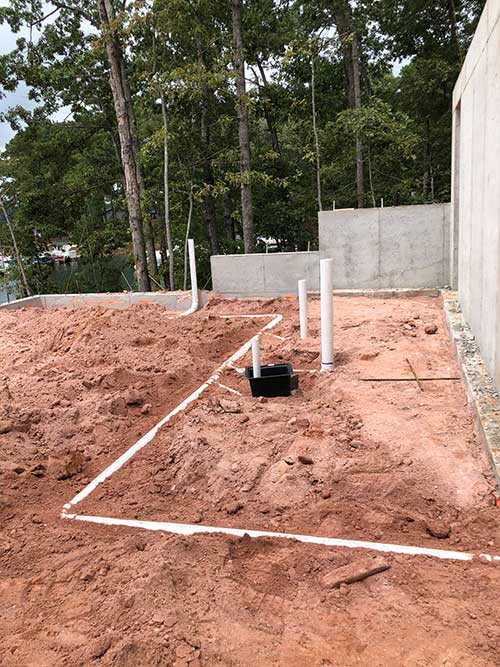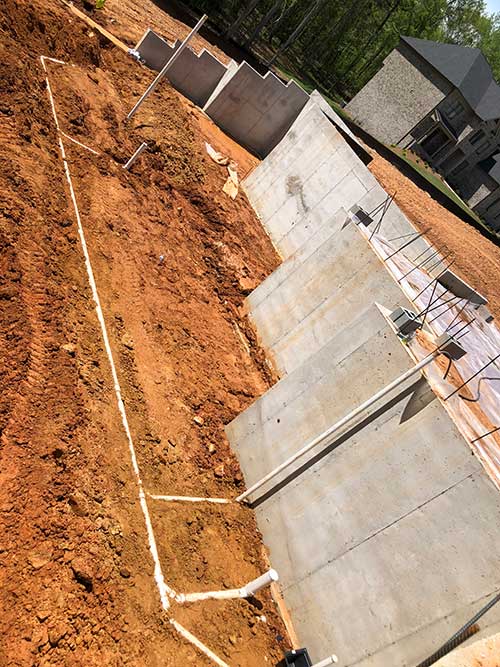 New Construction Plumbing
Let's face it: a lot of new construction work is done by contractors who are A-OK with cutting corners, especially if it's something that won't be obvious or seen by the new homeowner or business owner. Because once the job is done, the builder and all of the workers involved are off the job. They're not responsible.
Doesn't make you feel too confident does it? Who wants to invest the time and money into a new office or home, only to find out months or years down the line that there were major mistakes made during plumbing installation? Finding out the hard way is also usually the most expensive and frustrating way. Let's skip all that.
Instead, trust your new construction project to the family of Master plumbers here at APCO Plumbing. We do things differently.
Too often, plumbers only care about making money and don't take the time to do the best work possible or to understand what the client really wants or needs. We set a new standard for new construction plumbing services, and take the extra time to ensure excellent work every time and results you'll love. No cutting corners, ever.
We'll meet to discuss your needs, your vision, and your use for the space, and come up with a plumbing plan that fits your budget and goals. With our upfront pricing, you'll be able to move forward with confidence.
And of course, we'll keep you involved throughout the plumbing installation process, so you'll know your project is on budget and going according to plan. If there are ever any issues, we'll inform you ASAP and get your approval before moving forward with any adjusted plans.
Some of our new construction specialties include these:
Apartments

Condos

Homes

Offices

Restaurants/Retail

Hotels
Big or small, we can help.
Remodel & Renovation Plumbing
Remodels and renovations can be disruptive and stressful enough as is. Why add to that the frustration and stress that comes with waiting for your plumbers to show up or worrying about prolonged projects or money loss because of cut corners or mistakes?
Truth is, your remodel/reno experience doesn't have to be a total nightmare. Here at APCO Plumbing, we work hard to make sure it isn't. Whether you're renovating your entire home and replacing all of the fixtures (toilets, faucets, sinks, showers/tubs, etc.), getting that kitchen makeover you always dreamed of, remodeling the basement, or finally updating your master bath, we're here to meet your every plumbing need.
Our remodel/renovation specialties include all of these:
Bathrooms

Kitchens

Basements

Whole Homes

Offices

Apartments

Condos

Restaurants/Retail

Hotels
As with our new construction work, we always use the best materials and follow code to ensure the very best results.
Schedule A Free Estimate For Your New Construction Or Remodel Project Today
With over 14 years of experience in the plumbing industry, our knowledgeable, licensed, and insured plumbers know what it takes to do the work right. Everything we do meets or exceeds code, and we make sure the end results aren't just safe and pleasing, but that they're efficient and exactly what our customers need and want.
We'll think of everything and take care of everything. From making sure everything is plumbed right to installing that beautiful claw foot bathtub or that new tankless water heater, we've got you covered. And since we back all of our work with our 100% customer satisfaction guarantee, you won't have to worry about feeling anything less than 100% satisfied when the job's complete.
No matter where you are in Carroll County or the surrounding areas in West Georgia, expert, reasonably priced plumbing is just a phone call away. Call 678-756-7258 to get your free estimate today, and experience the difference of having your new construction or remodel work handled by West GA's plumbing pros.
If you"re asking "Why APCO?", then give us a call to discuss the comprehensive services APCO offers throughout West Georgia.
REQUEST AN APPOINTMENT ONLINE