For Fast, Reliable Commercial Plumbing Services In Carroll County & West Georgia, Call APCO Plumbing
Running a business is a lot of work, but there are some things you can do to make life easier on yourself. For one, leave plumbing repairs, routine scheduled maintenance, and replacement/installation services to a reliable team of licensed and insured plumbers, like APCO Plumbing.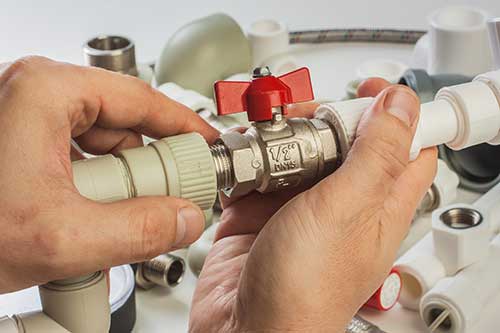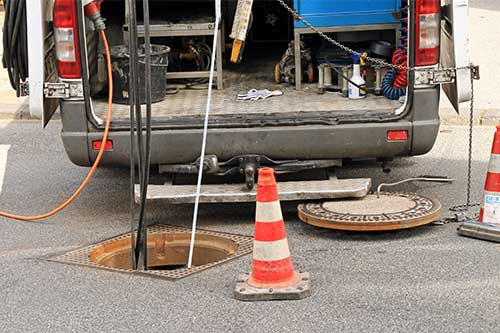 Why leave your business in our hands?
We're Knowledgeable. With over 14 years of plumbing experience, our licensed and insured Master plumbers know what to look for and what to do to fix problems fast — and for good. We're not a team that cuts corners or offers bad fixes. Our solutions and services are designed to eliminate and prevent problems for our clients so you can focus on running your business.
We're Fast. We know that when you have a commercial plumbing emergency, every moment counts. That's why we work hard to provide fast and effective solutions to all of your plumbing problems, day or night. Whether you have a clogged drain, a failing grease trap, a worn-down water heater, or another plumbing issue, our team will fix things on time and on budget. We focus on minimal disruption for commercial businesses and efficiently manage all services, so you can save money and continue making money.
We're Committed To Your Satisfaction. We know a lot of companies claim to offer the best level of service, but in reality, provide an incredibly disappointing customer experience. Here at APCO Plumbing, we back all of our work with a 100% customer satisfaction guarantee. In other words, if you're not happy, we'll make it right. That's our guarantee to our clients and we stick by it.
How Can We Help Keep Things Going Smoothly For Your Business?
As West Georgia's commercial plumbing experts, we're able to offer a wide range of commercial services to our clients, including these:
What are your commercial plumbing needs? Whether you want to have new fixtures installed (toilets, faucets, sinks, showers, tubs, garbage disposals) or you need a leak fixed fast, APCO Plumbing is the team to call. We take excellent care of our clients and work hard to keep things going smoothly for you so you don't have to even think about the plumbing.
Commercial Plumbing Service You Can Trust
Whether you need emergency service or you want to schedule routine service that keeps things running smoothly year 'round, simply call APCO Plumbing at 678-756-7258 and let our licensed and insured professional plumbers help you out. That's what we're here for!
At APCO, we can take care of new construction and remodel plumbing issues, too. Call us for more information.
REQUEST AN APPOINTMENT ONLINE